Appliance Removal with
All Out Junk Removal
All Out Junk Removal are the appliance removal experts!
Fast and Easy. We make the process hassle-free.
Affordable. All Out Junk Removal offers fair and honest pricing.
Professional. Our team is a cut above the rest!
Thorough. We handle everything down to the last detail.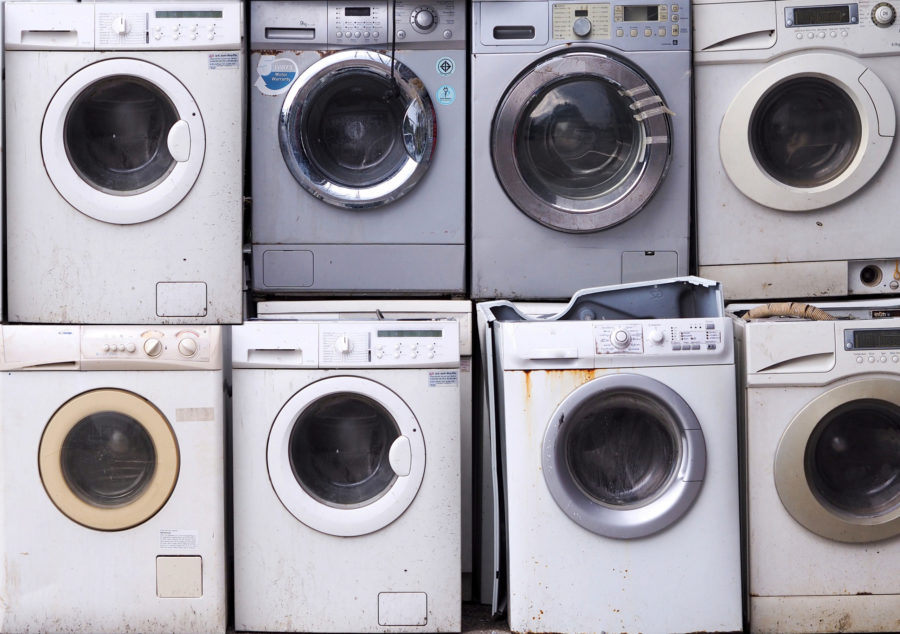 Appliances We Take
Don't be overwhelmed at the thought of getting rid of heavy, bulky appliances. All Out Junk Removal takes the following items:
Refrigerators & Freezers
Ovens & Stoves
Washers & Dryers
And More!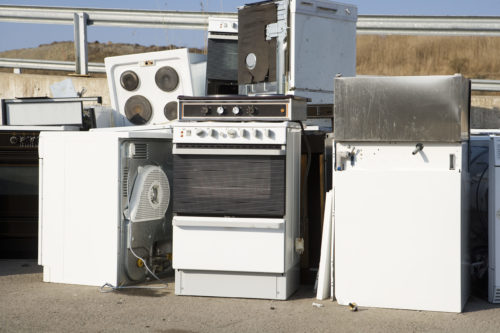 Our Process
Appliance Removal is simple with All Out Junk Removal!
We offer convenient hours so we're there when you need us. Even weekends!
Our team will arrive right on time and confirm your quote. No surprise charges!
You can count on our manpower to lift and load your unwanted items.
Once it's out of your way we'll haul the appliances away for donation or recycling.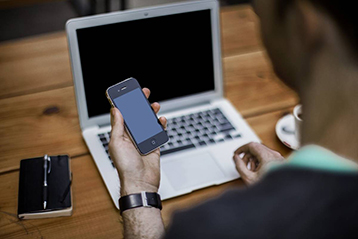 Book Now!
It's easy to schedule an appointment to have your old appliances removed!
Online. It's convenient to use our Book Now tool to contact us online!
Phone. If you have questions or want to speak to one of our team members, just call  (866) 889-5865 and we can get you scheduled.
Trust the Appliance Removal Professionals
All Out Junk Removal is the best of the best for your full-service junk removal needs!
Local. We go above and beyond for our Palm Beach neighbors.
What We Do. Do you need more than appliances gone? We offer other services to fit your junk removal needs.
Service Area. Not only do we cover Palm Beach, but we also offer services in Port Salerno, Jupiter, Palm Beach Gardens, West Palm Beach, Delray Beach, and more surrounding areas!
Community. We give back to our community by recycling and donating to local charities.
REVIEWS
5.0 out of 67 reviews
All Out Junk Removal made the process of getting rid of items with a tight timeline stream less. They were able to accommodate my schedule and pick up the items on short notice. Very professional, courteous and friendly. Would highly recommend them.

Mike Ferrari and crew were excellent. Organized and professional. They understood the situation and worked with us making a difficult situation go smoothly.

They called/texted to see if they could come earlier because they already finished their first job, and I agreed, so they showed up earlier than expected and we're pleasant and professional and efficient in their removal of my used piano. They offered to take something else if I needed something else taken away. I will definitely use them again for any hauling service. Highly recommend.

Wow! Just wow… This company is top notch in my book… Not only were they able to accommodate me and come out the next day but they have to be overall the kindest most respectful group of employees I have ever met! From the owner Mike who I talked to on the phone ….who was absolutely wonderful …to big Myke and Rob Who were polite, professional and just overall kind human beings…. My mother just had a stroke and I am preparing the house for her to come home.. it was just so nice to meet such wonderful people… I am filled with gratitude… I would not hesitate to hire them!!!

They were easy to work with, professional and the communication was great. I would definitely recommend them!

Excellent experience. Top of the line service, price and timeliness. I had several extremely heavy and bulky outdoor and indoor furniture items that I needed removed that wouldn't fit out of both my interior doors and, given I live on a zero lot line property, the side of my house. All Out Junk came in, no questions asked and took care of the job without a hitch. Their pricing was reasonable, they came out very quickly and they were a pleasure to deal with. Highly recommend.